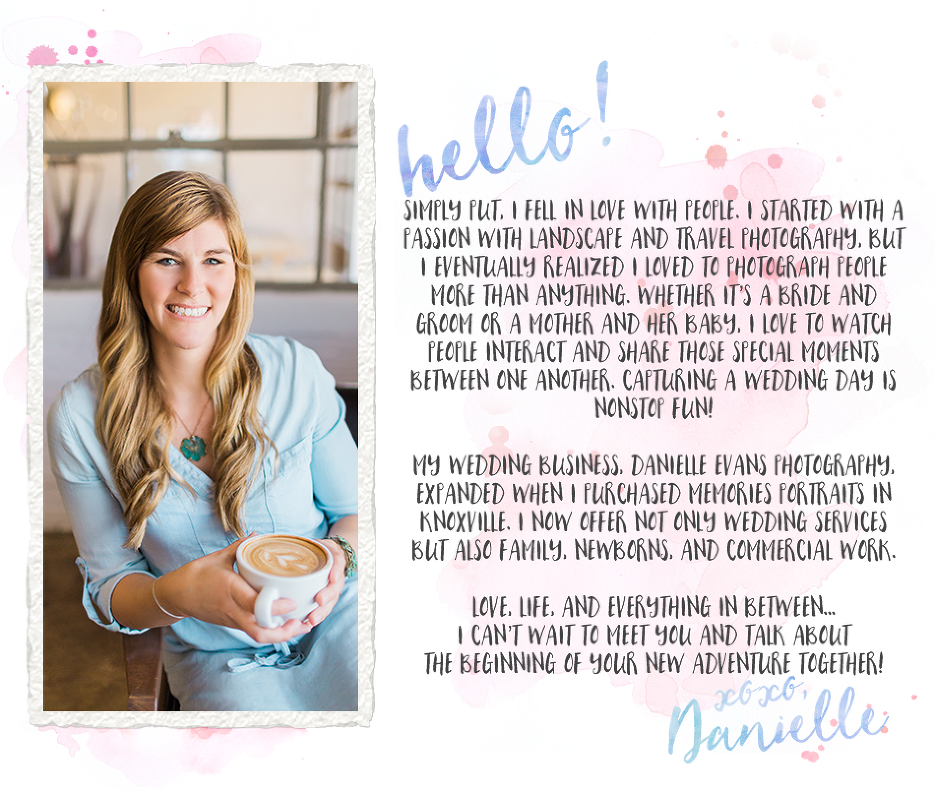 My name is Danielle, Danni, or just D.
I'm the studio owner and the face behind the camera!
I love to photograph love, life and everything in between!  Memories Portraits = Families, kiddos, and squishy babies.
Danielle Evans Photography = Weddings and Engagements.  Get it?! 😉
I'm a graphic designer, and Devon and I are thrilled to create fun new artwork for you!
I love to travel and experience new cultures.
If I'm not behind a camera, you will find me out running or biking!
I am an aunt to an incredible little Super Zoe!  Seriously, she's a mini superhero.  I'm also a closet dork. 🙂
I love a good chat over coffee with friends, coffee with a good book, or just coffee while I work.  Did I mention I like coffee?
I love clients that are willing to be silly with me!  The more laughter and crazy noises, the better!