Fun, Whimsical, and Timeless… as Southern as the monogram, these classic silhouettes are sure to become cherished pieces for your home. Join us as we create these treasured memories for your family to enjoy for years to come.
So here's the scoop: The session is $99 for one silhouette image on a 10×10 mounted print.  Siblings or all the grandchildren? No problem!  We are adding additional children for $75/each.  That means each child will have their very own unique profile captured.  To round out your look, we have several ways to make a PERFECT gift for Mother's Day.
You may choose to add-on a hand-painted and artistically distressed frame for your 10×10 print for $65.  These frames are great to add into any existing wall gallery.
Or, we are very excited to showcase our new 16×16 metallic gallery wrapped canvases for an additional $195.  We have six perfect quotes that capture the essence of childhood featuring your child's silhouette in the middle.  These beautiful works of art are sure to make a statement in any room!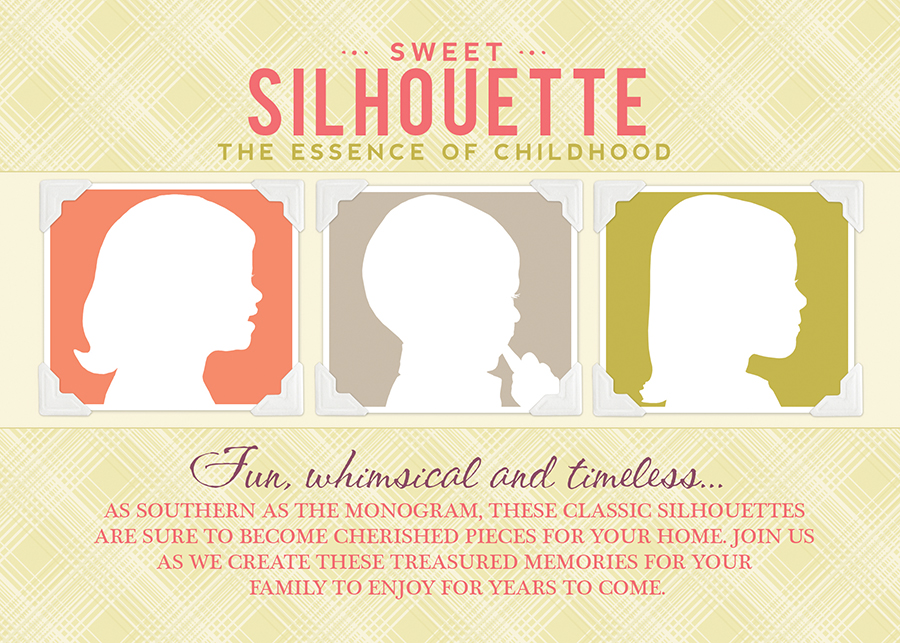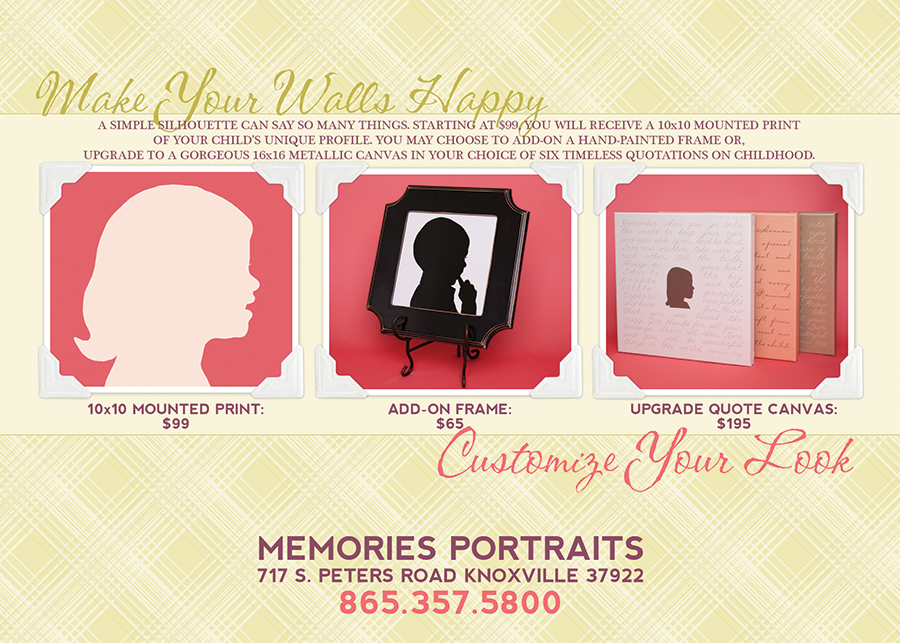 I can't even begin to describe how gorgeous these canvases are!  The quotes, the design, the colors, the METALLIC canvas…ahhhhh.  We are truly in love!  Just take a moment to reflect on childhood and life while you read these sweet passages below.  Don't know which your mother or grandmother would love?  We are offering Gift Certificates for these sessions, so gift on and let her choose.  All colors are customizable to fit your personal style.  Make your walls happy!  Call to schedule your Sweet Silhouette Session soon!